MANAGEMENT TEAM
Our ownership team has over 50 years of experience in security, finance and operations and understands our clients' concerns in today's marketplace. Our goal is to provide our clients with complete safety of their customers and employees, total security of their places of business, and absolute peace of mind for themselves at the lowest prices in the industry. Through our comprehensive understanding of operating expenses, we typically save our clients more compared to our competitors' rates while providing a superior level of quality service.
BRIAN CARTER,
 Chief Executive Officer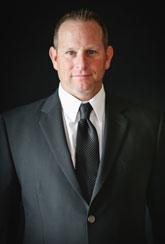 In 1997, Brian Carter's interest in Law Enforcement developed while studying Criminal Justice at the University of Delaware. After completing his studies, he entered the field of Investigative services in 1999 as a private investigator working for a large company in Pennsylvania. While there, he gained the experience necessary to take on his own investigative company. With the spirit of entrepreneurship at hand, Brian Carter created Vital Security and Investigations. While providing investigative services for a variety of clients, he realized the need for guaranteed safety in an uncertain world. As a result, he diversified his business to include security guard services and Vital Security and Investigations. With the dual role of investigative and security guard services, Vital Security and Investigations, has supplied its clients with safety, confidence, and peace of mind. With over 14 years of experience in the criminal justice field, Brian Carter along with his partners expanded the business outside the limits of the state of Delaware. Brian Carter has established the company by providing superior leadership during critical transition phases, including hiring professional staff, and installing effective management teams. The foundation of the company rests upon his philosophy "respect others the way you'd like to be respected" which he reinforces throughout the company by making sure his clients receive the best service and his employees' dedication is rewarde
TODD ROGERS, 
PRESIDENT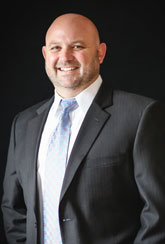 Todd Rogers joined the Vital Security and Investigations team in 2008. He brings with him nearly 15 years of experience in senior management, operational oversight, and business development. Todd began his career at MBNA America Bank in Delaware where he worked in various capacities including lending and marketing, and eventually earned the senior position of Department Manager for their Customer Service Division managing a $125 billion portfolio. After 10 years at MBNA, Todd took a position at General Electric to lend his experience to a start up bank card and consumer lending division. While there, Todd managed vendor relations as well as operations for what is now known as the GE Money brand. Most recently, Todd held the position of Chief Operating Officer for Show Partners, a television production company in Orlando, FL. There he helped secure the infrastructure of the fast-growing company and built a strong team to take them into the future. Todd is a graduate of the University of Delaware and holds a BA in Criminal Justice.
GLENN HOLZ, 
SENIOR VICE PRESIDENT, OPERATIONS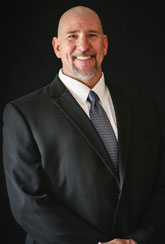 Glenn Holz joined Vital Security and Investigations in 2010. He has over 20 years experience in public service and brings extensive operational, training and leadership to the team. Glenn is a personal protection and security specialist and has traveled around the world on assignments managing assets and personnel. He has worked for the Federal Protection Service and has secured sites housing the C.I.A., F.B.I , U.S Marshals and other high profile agencies. Glenn is the President and Founder of S.O.C. Tactical Training Academy, one of the largest training academies in the state of Delaware. For many years, he has been training Security Officers, Law Enforcement Officers and Bail Enforcement Officers in multiple techniques such as tactical handcuffing, pepper spray, baton and defensive tactics. Glenn is also a NRA Law enforcement firearms instructor and holds certifications at the masters' level for Handgun, shotgun and patrol rifle. Glenn is now leveraging his vast operational, security and training experience to Vital Security and Investigations to ensure our Security Officers are amongst the highest trained in the industry.
FRANK FLORES,
VICE PRESIDENT, OPERATIONS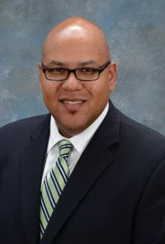 Frank joined Vital Security and Investigations in 2016 and brings a wealth of experience and knowledge of the security industry. Frank entered the security field in 1994 and quickly rose through the ranks. He recently worked with a national vendor as a Regional Vice President and served approximately 450 clients in the southeast. As a result, he brings a vast knowledge of the security field and vertical markets he and his staff have serviced throughout the years. Frank is recognized for his analytical approach to business and is known for being a strategist with a fair and ethical approach. Prior to working in the security industry, Frank spent a number of years in logistical operations and materials management. Frank is active member of ASIS International and is a Certified Notary Public. Frank holds a Bachelor's Degree in Business Administration and Bible and Theology from Faith Christian University.
TOM HARMAN, 
VICE PRESIDENT, BUSINESS DEVELOPMENT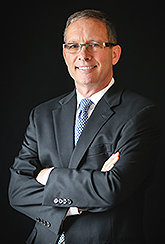 Tom joined Vital Security and Investigations in 2015. He brings with him nearly 35 years of experience in Law Enforcement, Security Operations, and Business Development. Tom began his career with the U.S. Secret Service-Uniformed Division where he was assigned to protect the President, Vice-President, and Heads of State. He transferred to the United States Park Police and was assigned to the Special Forces Branch where he was responsible for presidential motorcades assigned to President Bill Clinton and the King of Jordan. After his retirement from law enforcement he accepted a position with a regional security company in Virginia and oversaw operations in five states and 700 employees. He transferred to Florida in 2012 and served as the Business Development Manager for a national security vendor. Tom graduated from the University of Mary Washington with a History degree and the University of Phoenix with an MBA.